Shami from Omologato Watches has a great habit of making phone calls that bring a smile to my face. "I've managed to get my hands on a Ferrari Berlinetta to use for a watch shoot…are you available next week?" If I wasn't free there would be some serious diary shuffling to try to make sure I could be. It's not every day to you get to shoot a priceless Ferrari 250 GT Berlinetta as a prop for a product shoot.
Berlinetta
We arrived nice and early for our shoot at GTO Engineering in Twyford. There is was, peering between the hedgerows, waiting for us. Sat poised on the driveway was the beautiful silver Ferrari 250 GT Berlinetta. It stunning lines showing every inch of it's pedigree… looked like it was doing 100mph just sitting there.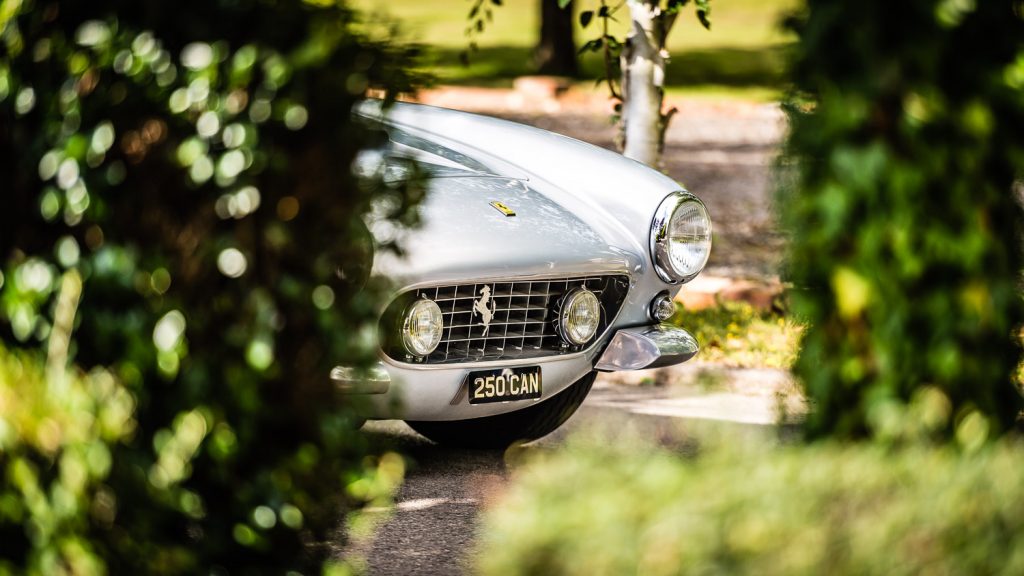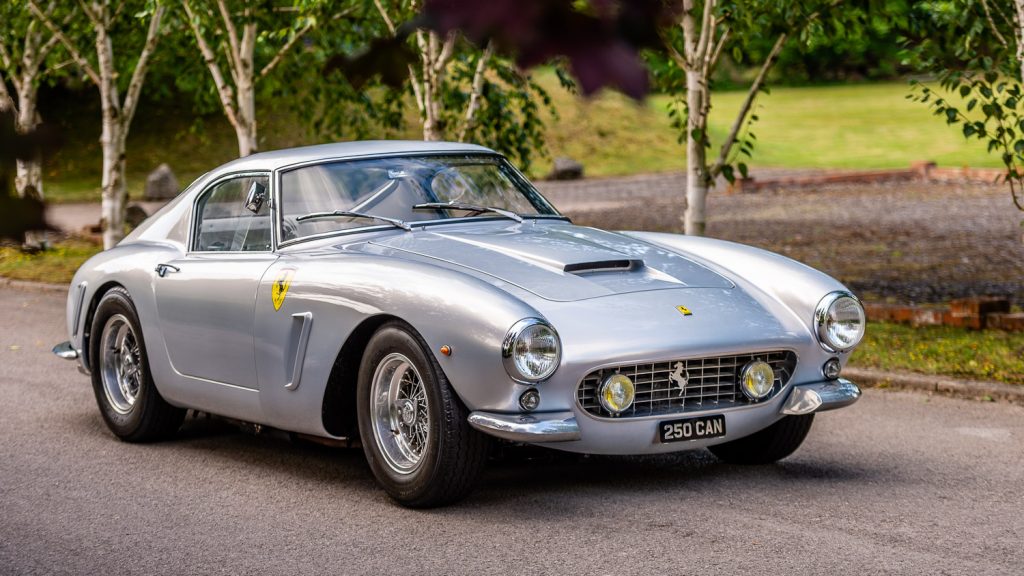 "There you go gentlemen, she's all yours…take your photographs." Shami didn't need asking twice, The Omologato Berlinetta was out of the case & onto his wrist before he climbed into the drivers seat. Shami Kalra, Founder & Designer of Omologato Watches puts a lot of time & thought into the design of the watches. The styling of the Omologato Berlinetta was now clear to see where it's inspiration came from.
All In the Detail…
We worked through a range of images & angles before it was time to swap watches. One of my personal favourites, The Fiorano….so much so I bought one myself!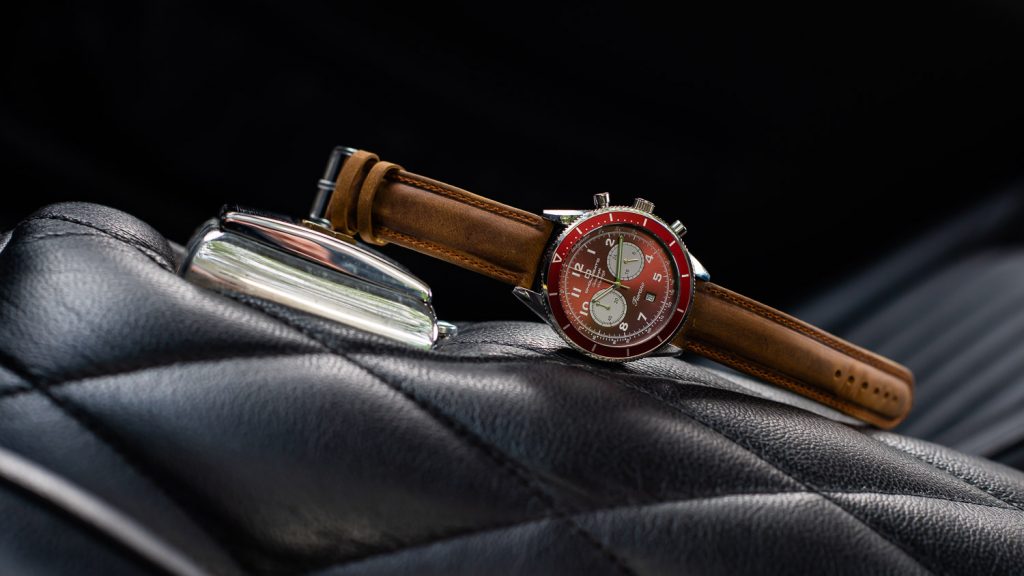 Just one more shot before we go…